Bright Beginning Children's Learning Center is so excited to announce that we have NOW started a blog on our website!!! Our focus for the blog will be about how our preschool has shifted into a Positive Preschool! What that means is that currently four of our teachers and Administration (all staff will complete and become certified) have completed the Positive Education Certification and have been applying everything that was learned and putting it back into the classrooms, with the children as well as the staff and parents.
The definition of Positive Psychology is the scientific study of the strengths that enable individuals and communities to thrive. It was founded on the belief that people want to lead meaningful and fulfilling lives, to cultivate what is best within themselves, and to enhance their experiences of love, work, and play.
Every month, Mrs. Brianna Beverly (Director of Glen Burnie), Ms. Heather Masters (Pre-K 4/5 Teacher at Crownsville), Mrs. Nerrys Cancel (Pre-K 2/3 Teacher at Glen Burnie), and I (Executive Director) have a meeting where we focus on how to incorporate what we have learned and give the teachers the tools for in the classroom with the children as well as activities, tips, techniques for families at home. Also, we have team-building opportunities, fun facts, and informative information for the staff as well.
Last month, we focused on Gratitude and Kindness! We gave the teachers and families several activities to do with the children, like Gratitude Scavenger Hunt, The ABC's of Self-Regulation, Feeling Your Feelings as well as Gratitude Conversation Starters. For the teachers, we focused on spreading Kindness with our "Throw Kindness Like Confetti" board where it was covered in post-its which we encouraged the teachers to either take a post for themselves as a positive reminder, sharing one with a co-worker to brighten their day or write a few words of positivity and post to the board for someone to take or share. This was such a success and everyone had so much fun!!!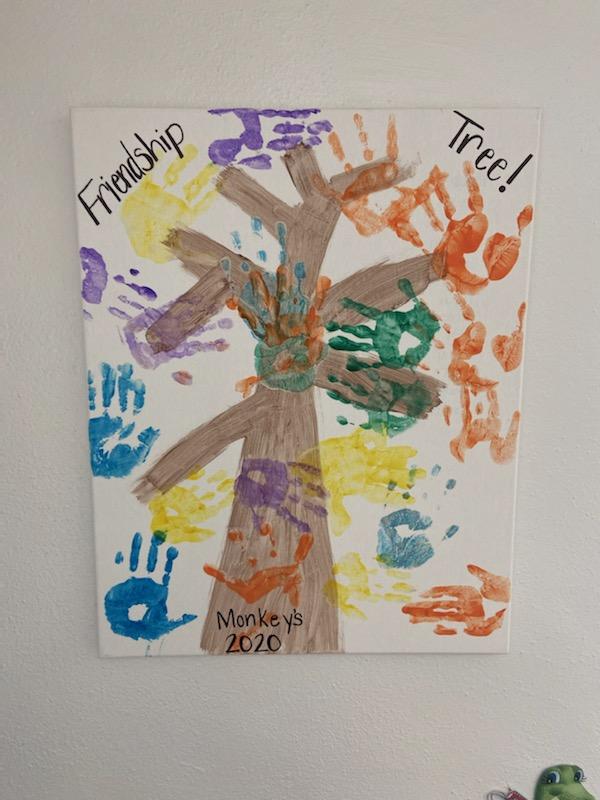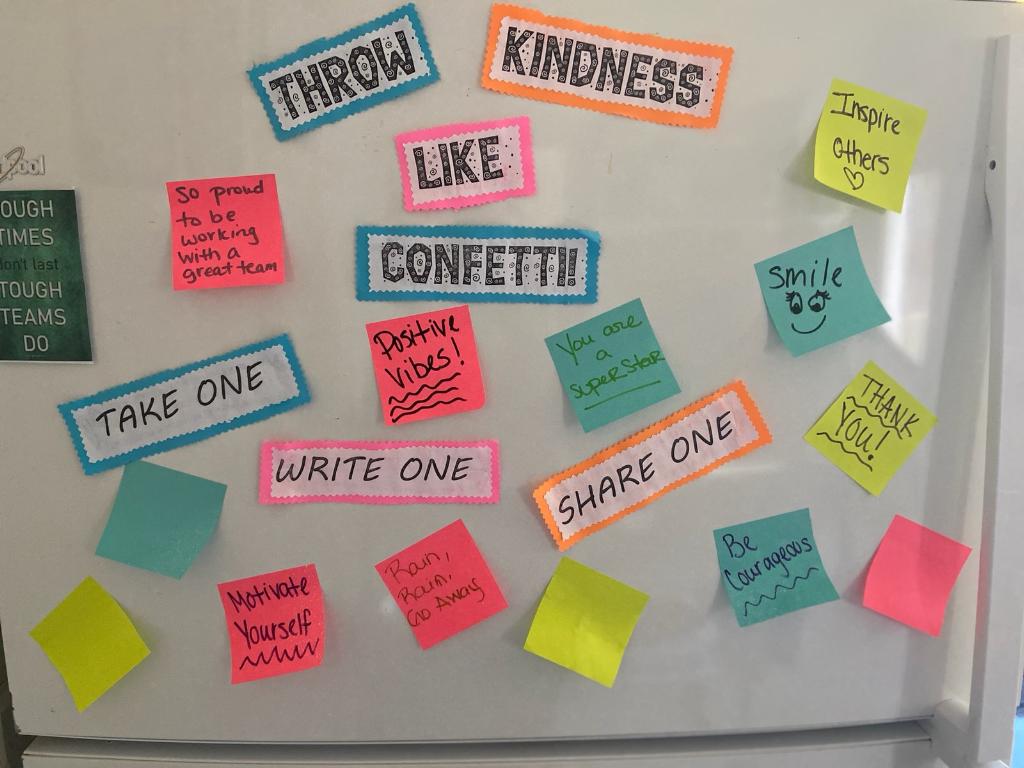 For November, we are focusing on Relationships/Connections and Mindfulness! Relationships and Connections are such a great topic, especially during the upcoming holidays. While things may be a little different this year due to COVID, staying connected and building relationships with the ones you love and care for are so important. Here are some fun and effective activities to do at home that are affordable, easy, and practical ways to spend purposeful family time together for building strong family relationships.
Phone-free zones
Board games
Take a walk
Family meal
Take turns sharing a hobby
Fishbowl questions
New Experiences
Learn something new together
Read
Play together
Have fun!!!
Stay tuned for more information on Relationships/Connections and Mindfulness as we will be posting every week!!!