We are so close to spring time and all that it brings, like blooming (growth) flowers which fits perfect with our theme for this month, Growth Mindset versus Fixed Mindset. As we continue to focus on a Growth mindset, here are some helpful and fun promoting practices and activities you can do at home with your family!
"Change Your Mindset" bulletin board (or this can even be done on your refrigerator or bedroom wall) that anyone can add to with encouraging words/phrases.
Have a journal to write/draw in daily/weekly with thoughts, feelings, and emotions along with reflecting on a time that you persevered or were able to learn something new despite the challenges.
Create "Not Yet" posters for your walls where you can write and draw things you want to learn or get better at.
Read "Your Fantastic Elastic Brain", "The Girl That Never Made Mistakes" and "Giraffes Can't Dance" books about Growth mindset and discuss together.
Post inspirational words or phrases around your house (bathroom mirror, desk, kitchen cabinets, etc.) for reminders.
Check out "Mindful Moments for Kids" music on Apple music.
Try these sayings at home with your children or you can even hang them up for everyone to see!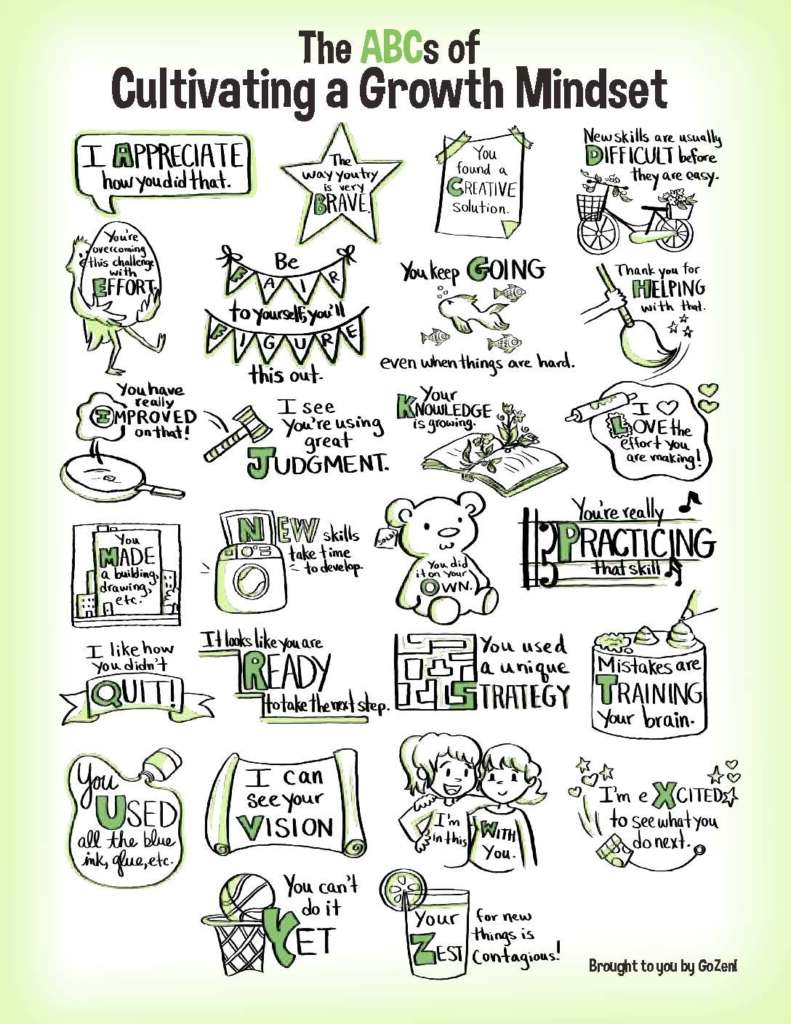 Lastly, we encourage you to read, "Stop Saying, 'You're So Smart!' 3 Better Ways to Praise Kids" as this explains process praise versus person praise, as well as avoid saying "Good Job" when it's not and try evaluation statements instead!
https://www.huffpost.com/entry/praising-kids_b_5272483
Check back next week as we continue to discuss the topics Growth Mindset versus Fixed Mindset as well as Stress and Worry!