We had a SPOOKTACULAR week where we focused on all things, TRICKS AND TREATS!!!! Both centers participated in a classroom pumpkin contest!!! (Don't forget to vote on our social media pages. Voting ENDS TODAY, the 29th at 3pm) We also had a festive cooking class where we made mummy pizzas and pumpkin dirt cups!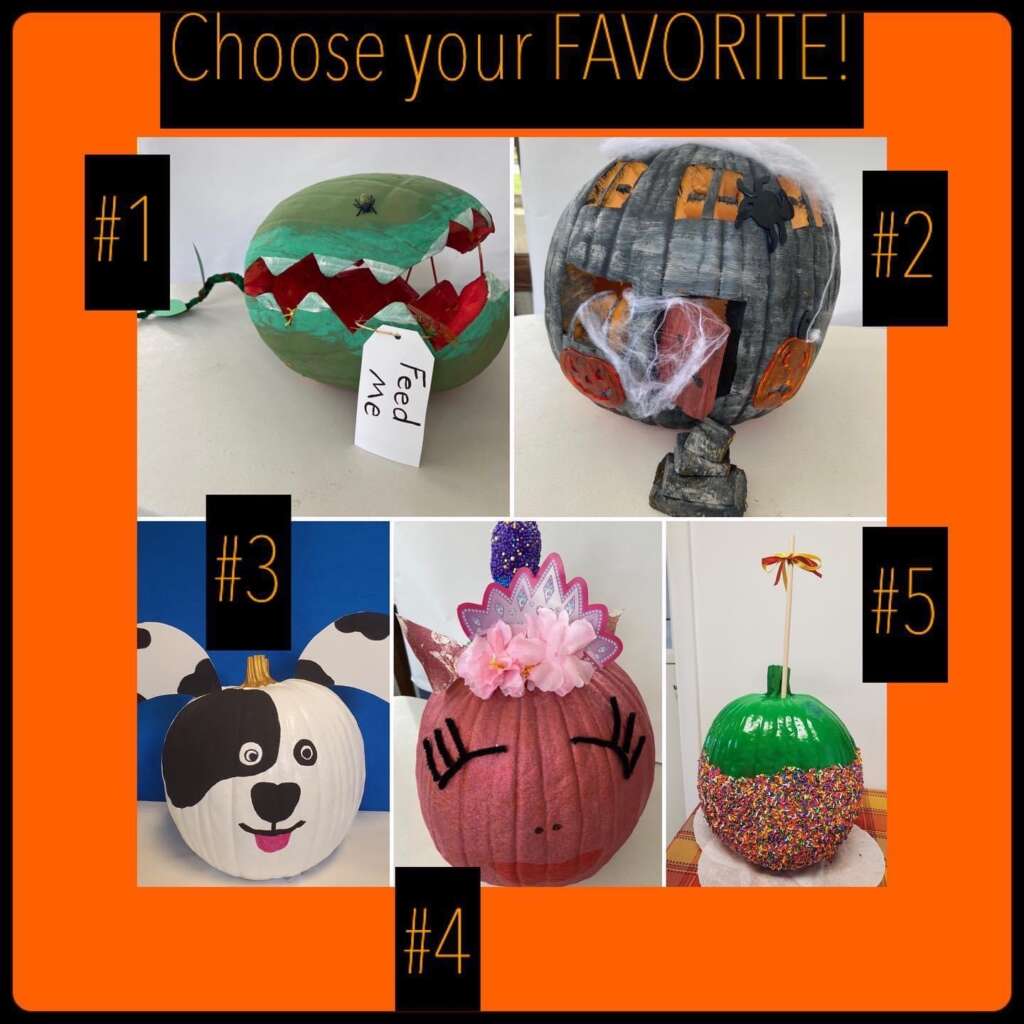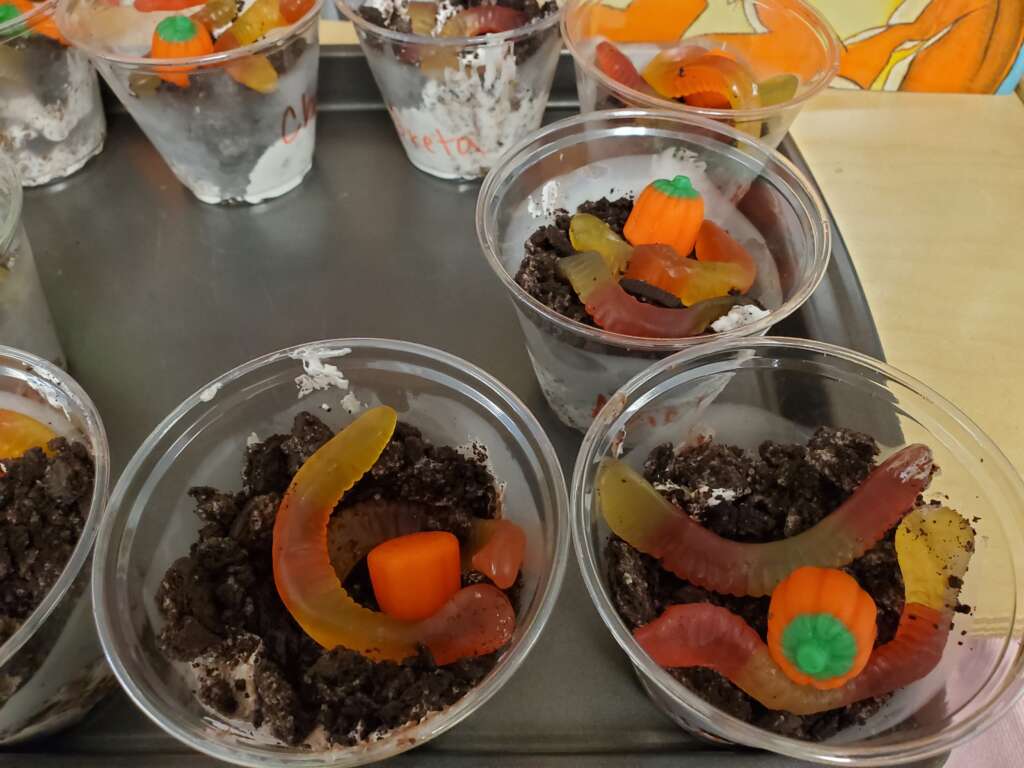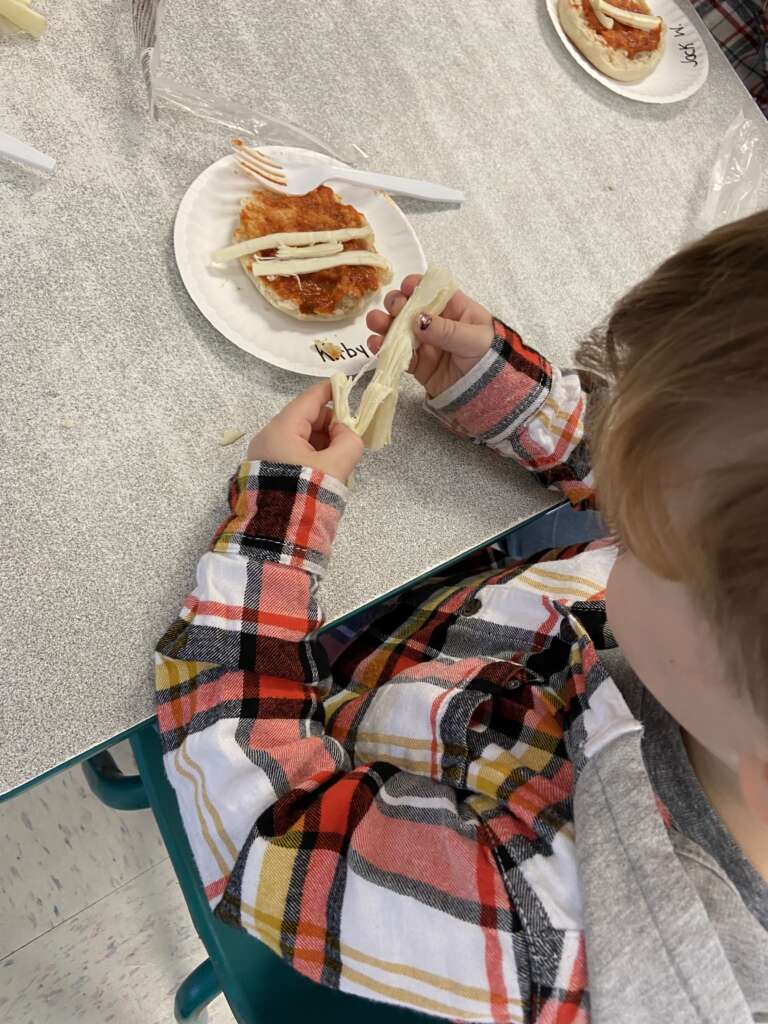 We explored the inside of a pumpkin and guessed how many seeds were in the pumpkin, taste-tested pumpkin seeds, counted spiders found in webbing, decorated our treat bags, made festive masks, and even learned a monster rhyme, sang "Halloween is Coming" and "I'm a Little Pumpkin"!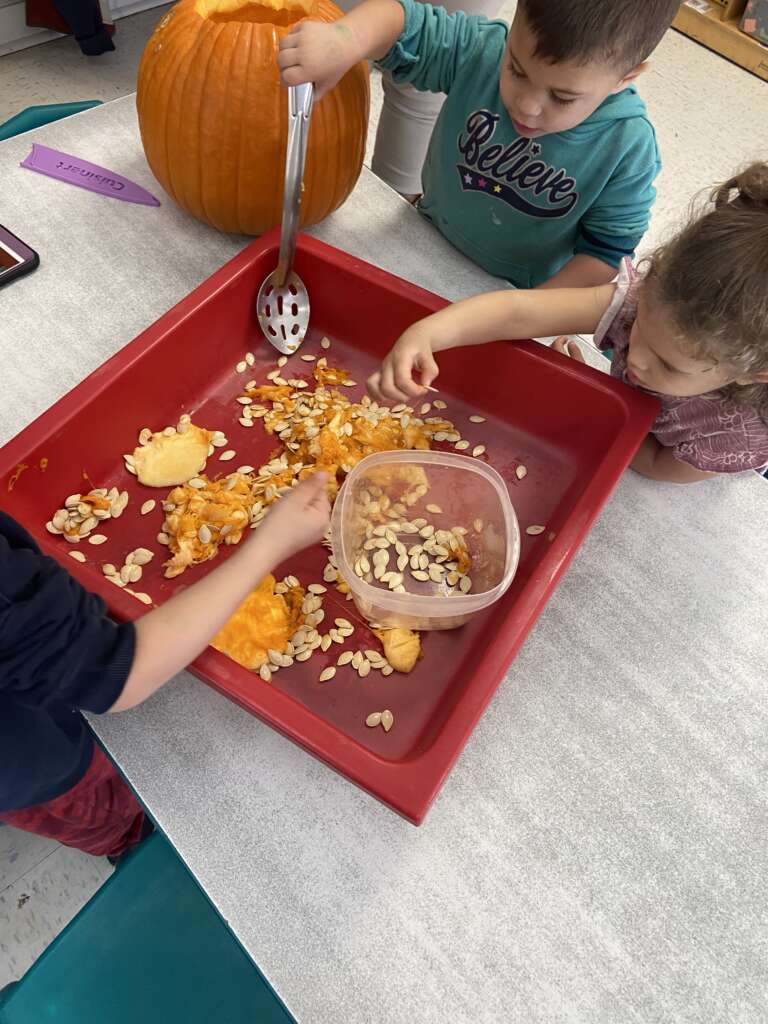 We are batty about the other festive centers the children participated in as they made pumpkin cookies out of playdough, turned the dollhouse into a (not so) haunted house, played in our fall sensory bin (pumpkins, corn kernels, leaves, spiders, bats, "bones"), created jack o' lanterns, played pin the nose on the pumpkin, and spider ring toss.
We ended the week with a festive party and parade! Due to the weather, we kept all the fun inside and walked around the classrooms to get special treats, played festive games, activities, art, and then enjoyed a mummy…I mean yummy lunch! 😉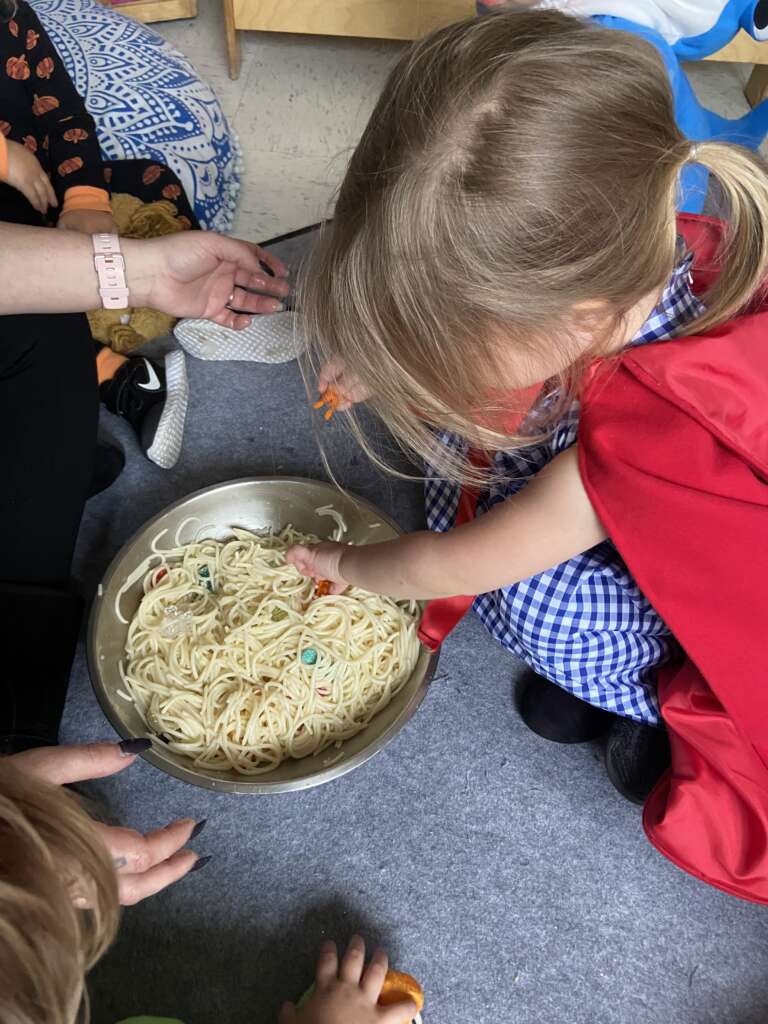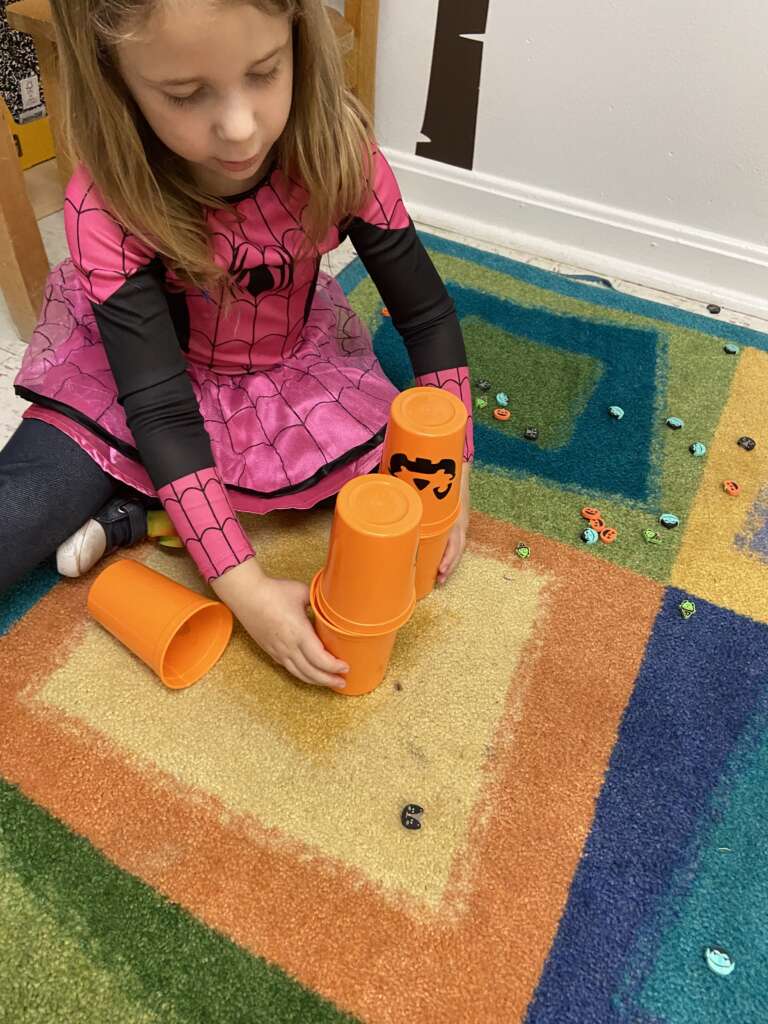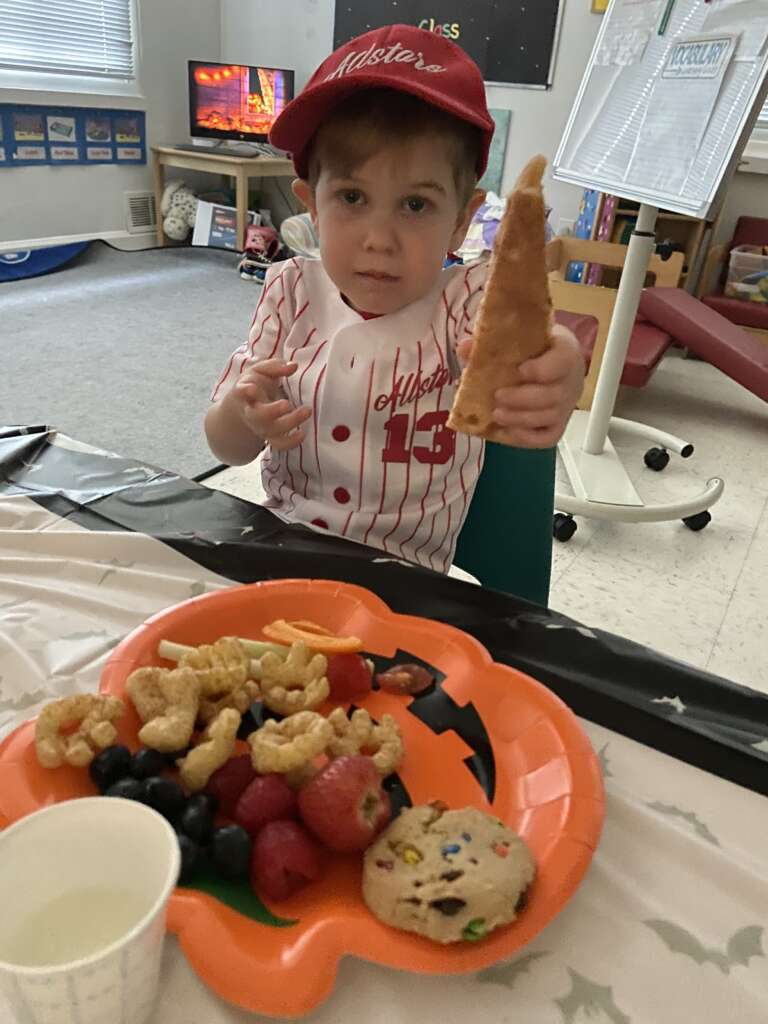 Here are 7 Trick or Treat Safety tips for you and your family!  
Plan a route.

Trick or Treating could take you several streets away from your house, which can cause sore legs and a bit of frustration. Avoid long paths by mapping out a route before leaving the house. Stick to paths that you and your child are familiar with to avoid getting lost.

Wear comfy shoes.

Make sure you and your children are in comfortable, well-fitting shoes. Avoid heels and all shoelaces should be double-tied to avoid tripping in the dark.

Stay well-lit.

Apply reflective tape to your child's costume to ensure they are seen by drivers on the road. Also, carry a flashlight with you to keep your child's path lit at all times.

Make sure all costumes are short.

Long costumes that drag on the ground can be dangerous, especially at night. After purchasing your child's costume, make sure it's an appropriate length, and hem anything too long to avoid tripping.

Avoid masks.

Masks can make it difficult for your child to see or breathe. If possible, skip the mask altogether and use non-toxic makeup to complete the costume instead.

Use flex props.

Try to avoid costumes that have weapons as accessories. But if your child's costume won't be complete without a weapon, make sure it's rubber or plastic. Choose a prop that won't cause injury to your children or their friends.

Check your child's candy.

When sorting through candy at the end of the night, be sure to throw away and candy that is not in its original wrapper, or looks as though it has been opened.
Have a Safe and Happy Halloween!!!! Come back next week as we focus on Relationships/Connections and Mindfulness in November!