We are finishing this great month with Mindfulness sprinkled with a little bit of Gratitude! The teachers started "Gratitude Stones" where you place a stone somewhere at work (or in your home), whether it's in your cabinet or closet, kitchen, or bathroom, or even on your desk. Every time you see the stone, think of something in your life that means a lot to you. While looking at it or holding it, take some time to be thankful for what you are thinking about.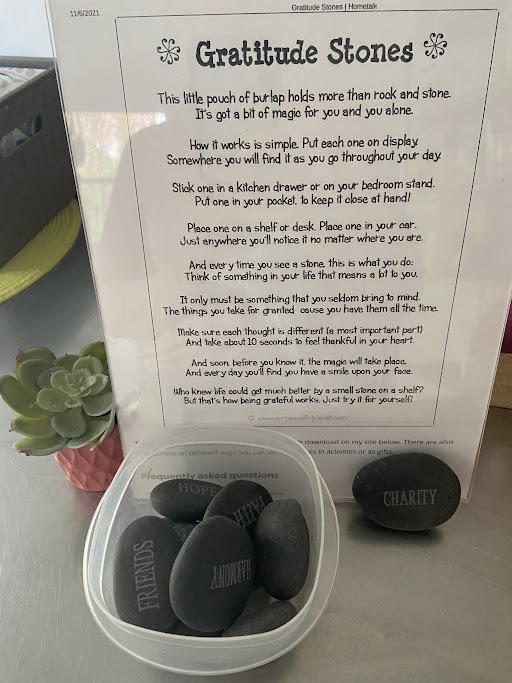 We encourage you to do this at home with your family! Maybe try to find stones that you can decorate with your children. Paint them or add special stickers..whatever you or your child would like!

This would also be a great idea to spread the Gratitude stones in your community for others to find! Put specific words that will catch people's eyes!

Some other Mindful and Connection Activities that you can do with your family:
Cooking Together- The holidays are coming up and this is the perfect time to cook and bake together. Find a family favorite and you can all do it together. When children are involved, they are more willing to try new food.
Make a Fort- Build a fort together with lots of pillows and blankets. Watch a movie or read a book together! Or spend the night in there together!
Hide and Seek- Children LOVE this game and they LOVE it, even more, when their family is involved, especially their parents. This can be an indoor or outdoor game.
Read Together- Find the perfect book to read together. Maybe add some blankets, hot chocolate, and sit by a fire too!
Go on a Family Hike- Get your coat and boots on and go on a family hike together! Whether it's in your neighborhood or a hike you travel to. The fresh air is good for everyone!
Go Ice (or Roller) Skating- Find a skating rink and go skating together! Finish it with some warm soup or a hot drink!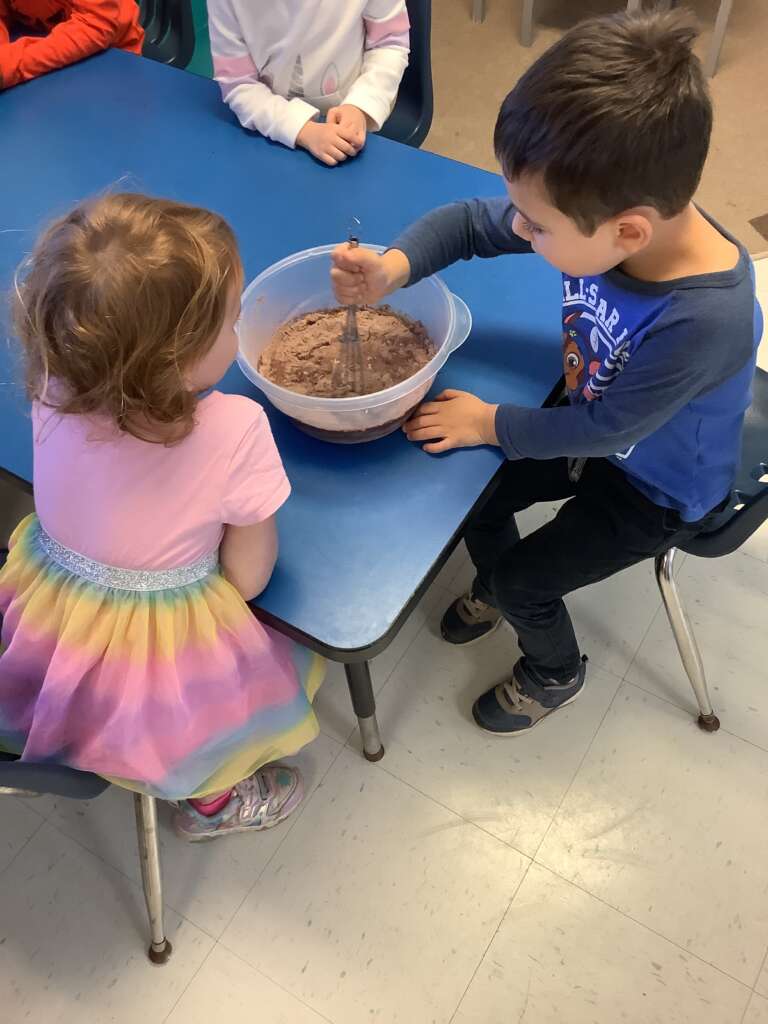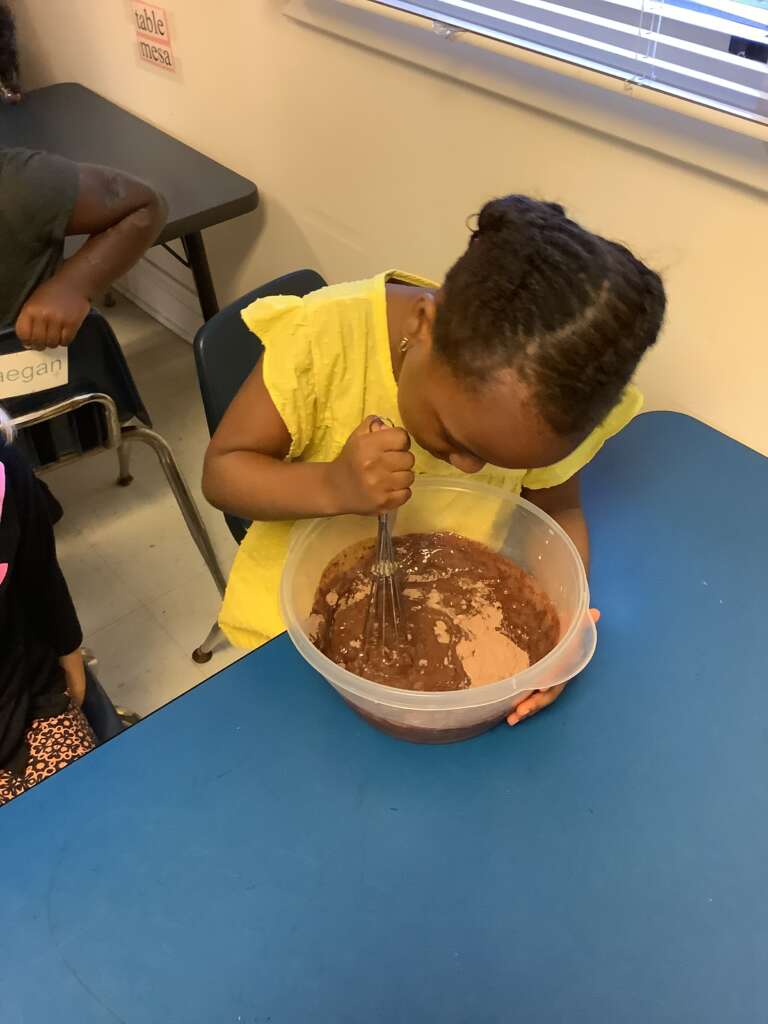 Stay tuned for more information on the topics of Relationships/Connections and Mindfulness as we have one more week!!! As we go into December, we will be talking about Positivity, Engagement, and Meaning!