We were as happy as a pig in mud this week with Camp Farming Friends!!! We learned all about jobs on the farm, what animals and food you might find as well as creating our artwork by using vegetables and even dressing like a farmer! Yee-haw!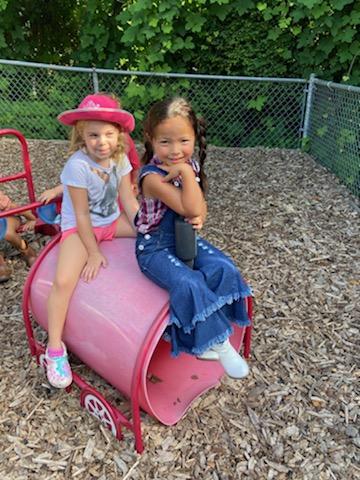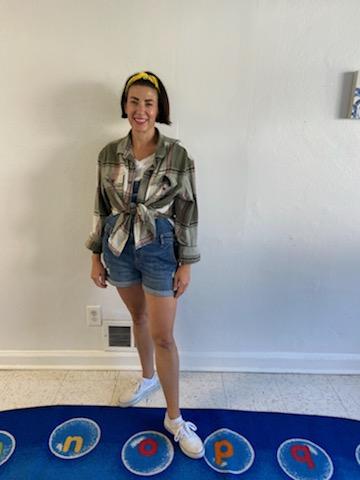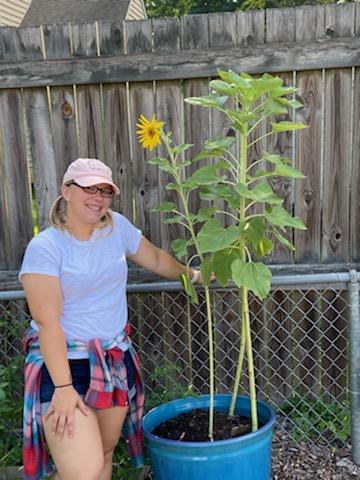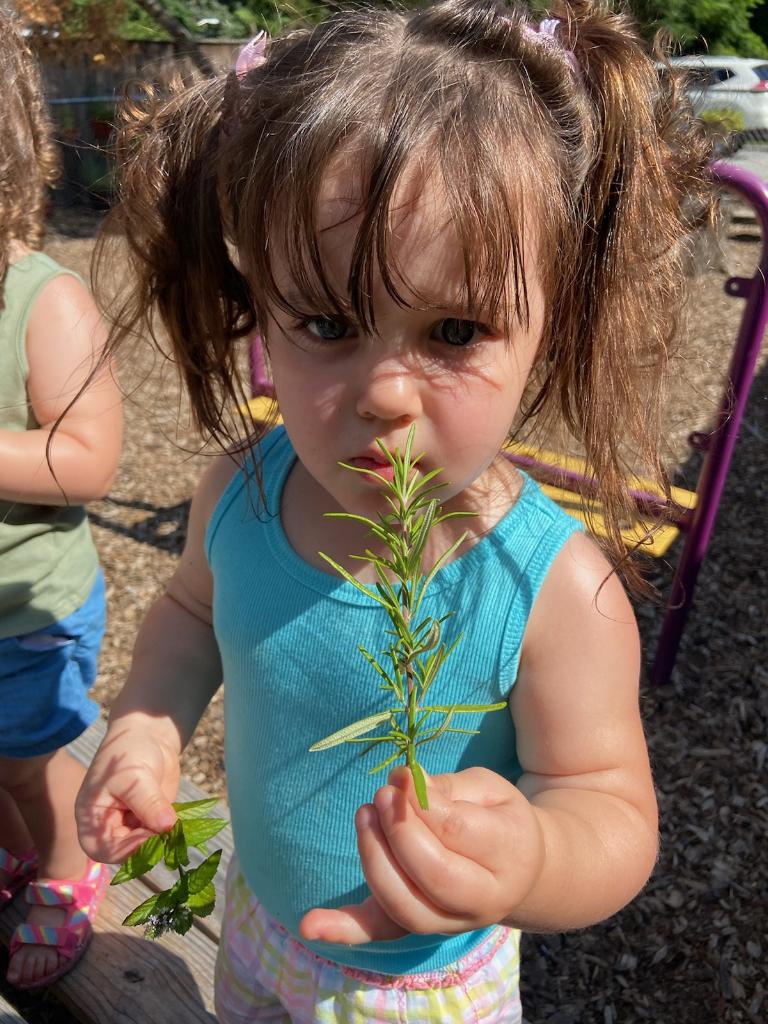 The Crownsville center had some furry friends visit from Maryland Therapeutic Riding, which is in Crownsville. The children (and teachers) were VERY excited to have goats and ponies on their playground!
Maryland Therapeutic Riding is dedicated to helping individuals find overall wellness and mental wellbeing in their lives through the therapeutic power of horseback riding. They strive to improve the quality of life of children, adults, active military, and veterans with special needs.
We want to Thank MTR for taking the time to come out to our Crownsville location!!!!
If you would like more information, please visit their website by going to https://www.horsesthatheal.org/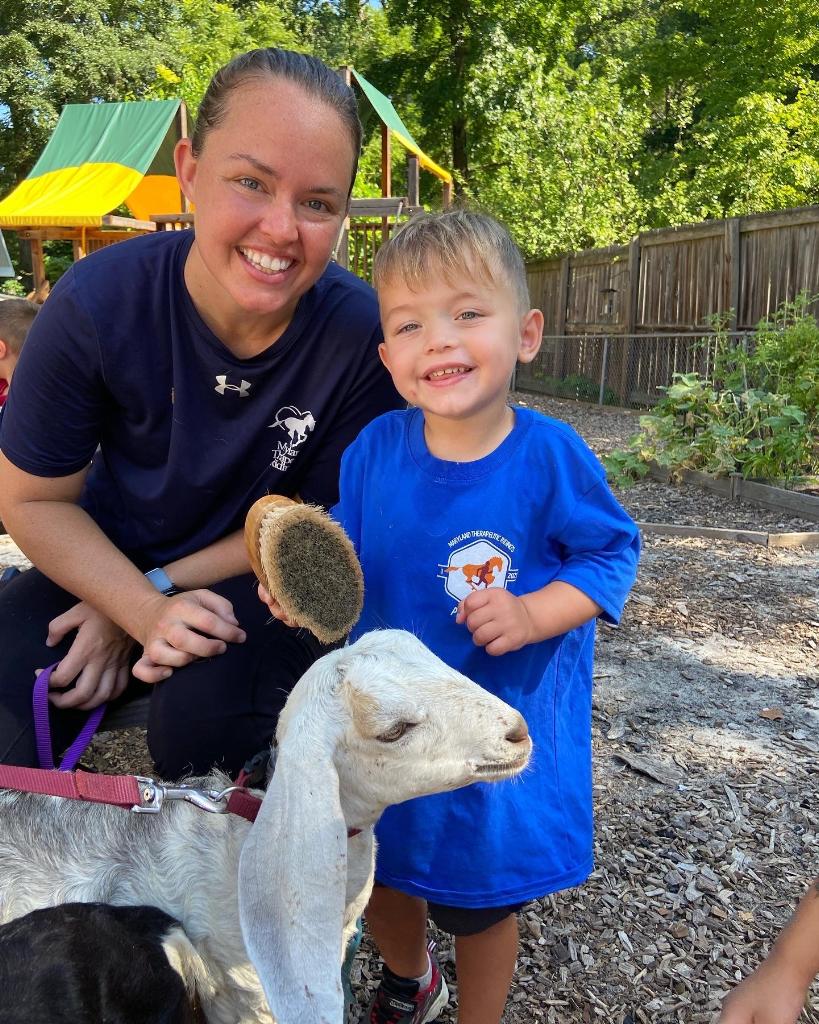 Some Fun Farm things you can do at home with your family are:
Planting Beans: Plant a bean in a wet napkin and store it in a Ziploc bag. Tape the bag to the window and watch the bean grow. Be sure to observe daily and ask questions!
Make a Salad: You might not have a garden at home and that's ok! Buy a variety of vegetables and have a fun taste-testing experiment! With the leftovers, make a salad together and serve during dinner.
Homemade Butter: This is super simple to make! You just need a mason jar, heavy whipping cream, and lots of muscles!
Chicken Artwork: Trace your child's hand and allow them to add colors, feathers, googley eyes, etc. Then hang on the fridge for all to view!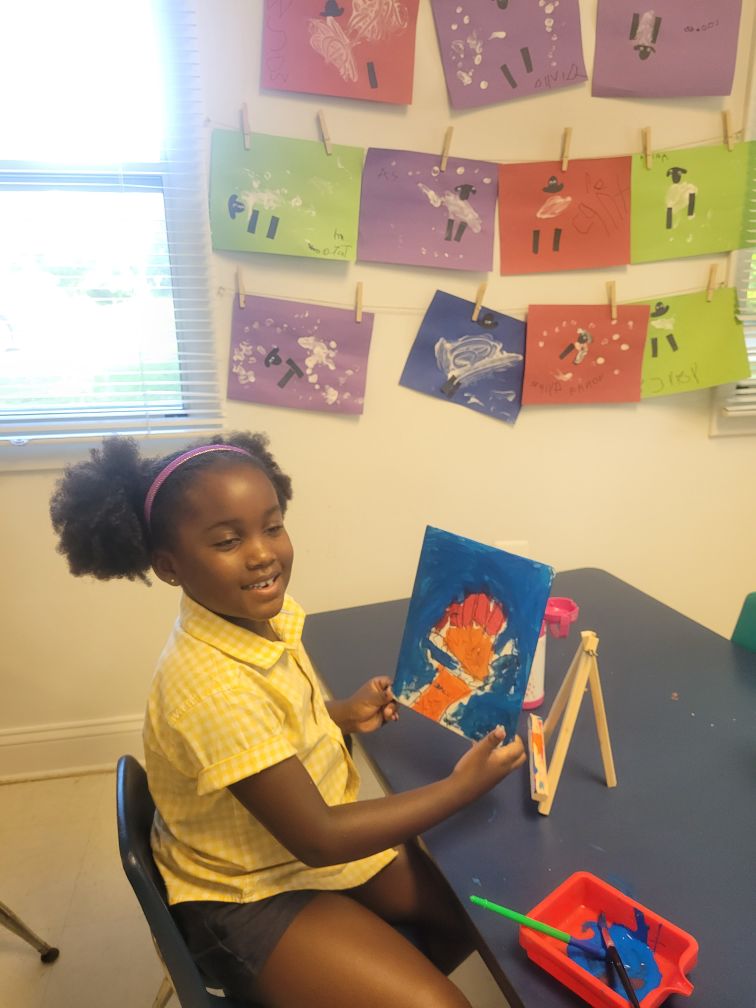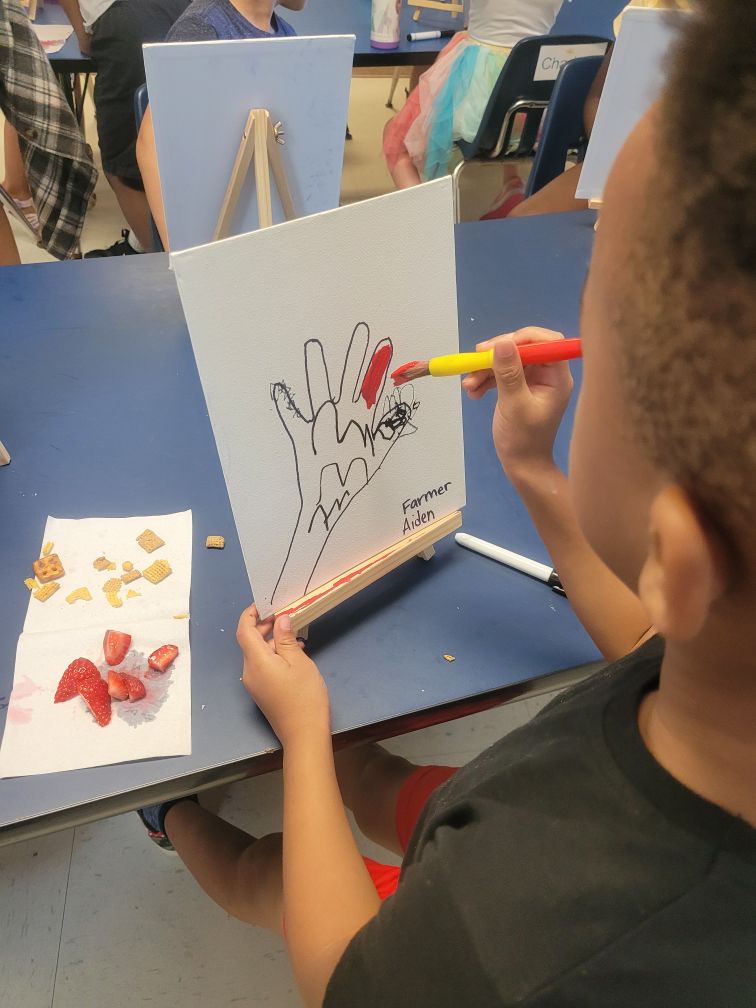 Be sure to come back next week as there are only TWO more weeks left of Summer Camp!!! We will be discussing Camp Art & Movement and Camp Fiesta! You do NOT want to miss out!