Welcome to Summer Camp 2022!!!! We are in our FIRST week of Summer Camp and the teachers and children are having so much fun!!!!
To recap, our last week of the school year was a blur…it flew by as it always does. We continued to focus on the best times we had in our 2021-2022 school year. We also saw our Frog and Elephants graduate via Zoom for family members and friends to see.
I wanted to take a moment to acknowledge all the time, effort, and hard work the teachers, Directors, and especially the children did to prepare for this event. And it was a BEAUTIFUL and SPECIAL ceremony! There was barely a dry eye on the screen and lots of smiley faces from all.
We ended the year with a pizza party for lunch and an Ice Cream Social for PM snack! We said some sad goodbyes to friends but know they will do well in the next chapters of their lives. We will always be rooting and cheering you on!!!
We started Camp Welcome Summer Fun off by having Outside Centers, Pajama & Movie Day, Wacky Day, Water Day, and Lunch Picnic.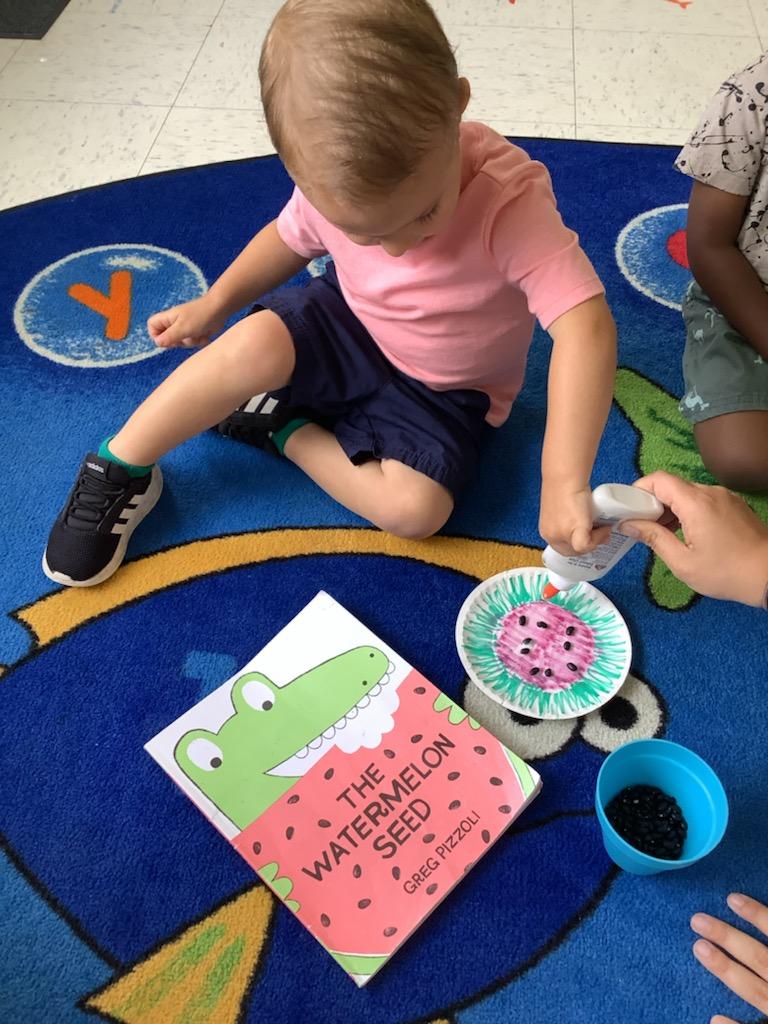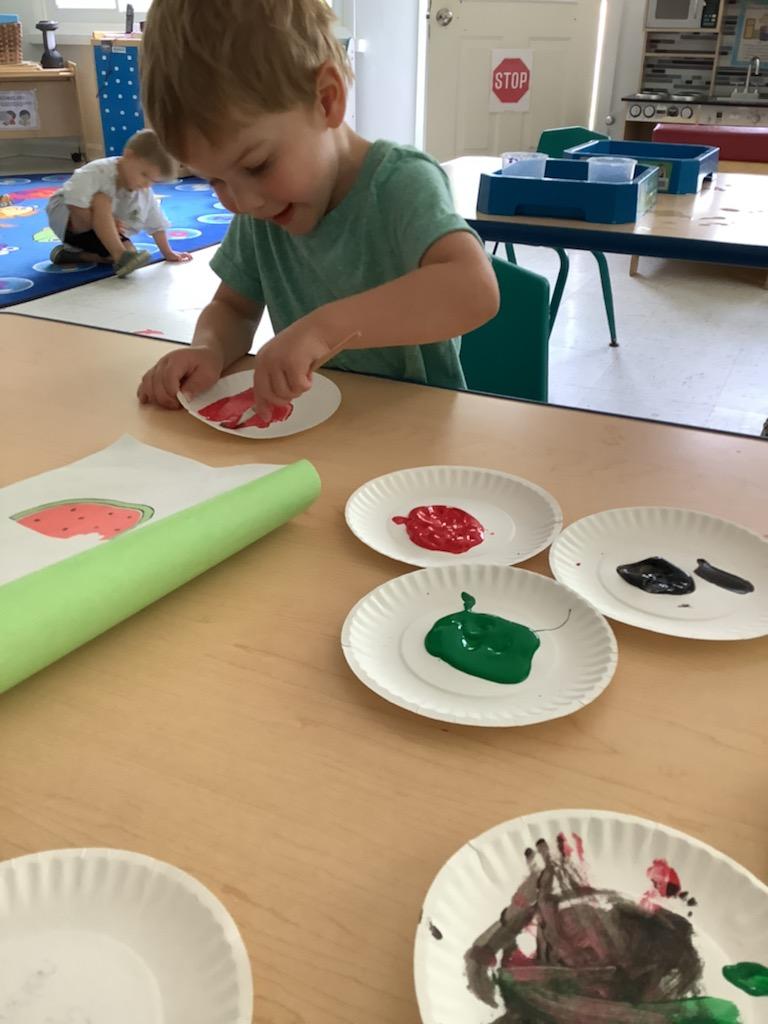 There is SO MUCH jam-packed stuff going on this summer, and we do NOT want your child to miss out, so please be sure to check your emails from your child's teachers and Site Directors as well as look over the monthly calendar and our social media pages.
Some other reminders that will help with your child's transition from home to school every day!
While our Summer Program is a little different than our regular school year, where we have more outside times, special activities, etc., we still strive for consistency and following our routine and schedule of the day. We strongly encourage your child to arrive no later than 9:15am as this sets them up for success every single day. Also, this helps eliminate any disruptions or distractions during our Morning Meeting. Arriving by 9:15am, allows them to run around on the playground, get some extra hugs from their teachers, and have some time with their friends before we start the day. As you may know, jumping into the day can be hard and a few extra minutes to get ourselves together and ready for the day can help eliminate hard days.
We have a designated area for families to pick their children up and drop them off all while staying at their car. A few tips to help make things go a little faster and smoother, by checking your child in as you arrive, will inform the teachers through our HiMama app and they will be ready to pick your child up from your car. The same goes for when you're at the center at the end of the day to pick them up. Please make sure your child's nap bag, lunch box, and a water bottle are ready as well as this will help with a quick drop off and the teacher can get back into the classrooms where she is needed. We ask that the nap bag is the size of a regular of a reusable grocery bag as anything bigger takes up too much space. All items must fit inside the nap bag.
Any cold items in your child's lunch box MUST have their name on them as the teachers put them in the fridge until lunchtime. We suggest a thermos for any warm items as we are unable to heat items. We strongly suggest a hydro flask-type water bottle with a locking lid as this will keep the water cold and the drinking spout covered. The teachers will refill, as needed.
LABEL, LABEL, LABEL! Please make sure to LABEL all items with your child's name as things sometimes do get misplaced. Also, multiple children may have the same item, and this can cause confusion. Be sure to check out our Mabel's Label fundraiser for stylish, washable sticker labels!!!!! (This is SUPER important on days like Water Day in regards to towels, water shoes, bathing suits, etc.)
Please make sure you apply sunscreen/bug spray in the morning before drop off and we will apply in the afternoons as long as your child has a sunscreen form and/or medication form completed. Please confirm with your Site Director regarding these forms.
Please always check the weather before dressing your child for the day. It's so important that children are in weather-appropriate clothing (this includes special dress-up days as well) as we want the children to feel comfortable in the classrooms as well as on the playground. We do have more outside activities that children will participate in on the regular.
Along with appropriate clothing, we ask that if any child is wearing a dress/skirt, they must wear shorts underneath. If children wear sandals to school, they must have a back strap. We strongly encourage tennis shoes.
Lastly, here are some fun ideas that you can do with your family during the summer!
Make a photo journal or a family yearbook.
Have a luau in the backyard.
Visit the beach and collect shells.
Make a fort out of cardboard boxes.
Visit a farmer's market.
Stage an A to Z scavenger hunt, where you have to find something that starts with every letter.
Pick berries.
Have a picnic and a trail hike at a state park.
Make ice cream.
Go canoeing/kayaking at a local lake.
Build a sandcastle.
Have a backyard campfire or just use the grill to roast hot dogs on a stick, pop popcorn and finish off with s'mores.
Make homemade pizza.
Go for a walk and then make a collage from nature objects you find along the way.
Head to a creek and look for ducks.
Set up a lemonade stand.
Have a water balloon fight.
Go biking on a trail.
Be sure to come back every week as we will be sending out summer fun ideas, activities, art, and tips/suggestions that you can do at home!